Happy 4th of July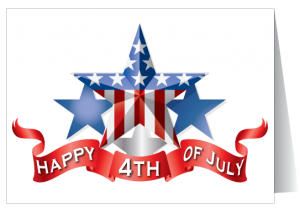 Our offices will be closed on Wednesday, July 4th, in observance of Independence Day. Our offices will reopen on Thursday, July 5th. For emergency travel service please contact your designated after-hours number found on your itinerary or your company's travel web portal. Again, this is for emergency service only.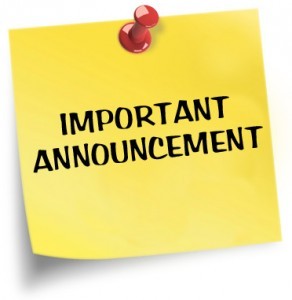 NEWSLETTER CHANGE
In further support of our integration into Travel Leaders Corporate, we will be discontinuing this Travel-On newsletter with this edition. All subscriptions will be automatically transferred to the "Travel Leaders Corporate Newsletter". Published at the end of each month, this newsletter will be delivered from travelwire@tlcorporate.com. Please watch for it in your mailbox!
Helsinki – Summit meeting
President Donald Trump and Russian President Vladmir Putin are set to meet on July 16 in Helsinki. Expect road closures, congestion, and increased security.
Russia – World Cup
World Cup is taking place in Russia until July 15, with more than 1.5 million foreigners expected to travel for the tournament. Authorities are running an extensive and visible security operation around the venues in Moscow, St. Petersburg, Kaliningrad, Sochi, Kazan, Nizhny Novgorod

Where is the best place to see what medications might be restricted or banned in certain countries?
That's a great question without a great answer. Unfortunately, there is no one fool-proof source of reliable information. Government websites rarely have up-to-date information and will typically refer inquiries to the embassy of the country to be visited, which may refer you to someone else, and so on. You may be able to get some information on the internet by comparing several different sources. About the best source is www.incb.org. This is the International Narcotics Control Board, which is responsible for the agreements governing the transport of narcotic and psychotropic drugs across international borders. It is important to remember that while some drugs will fall under these agreements, it is ultimately the decision of the country as to what it will and will not allow. If your company has an agreement with an international risk management firm they may provide this information as part of their package.
Submit a question

Ice that is frozen solid when it goes through TSA security is permitted, but ice that has begun to melt must adhere to the liquid rule
TSA forbids snowglobes unless they are smaller than a tennis ball
Leave the gel heating pad in your checked luggage – it will be confiscated at the TSA security checkpoint
Cremains in a wood or plastic container may be carried through security, but leave the marble urns at home as they cannot be effectively x-rayed
These food items are limited to 3.4 ounces: peanut butter, creamy cheese, yogurt, wet pet food
Bowling balls are allowed in your carry-on, but bowling pins, along with baseball bats and cast iron frying pans, are not
Foam hands are allowed through security, but foam swords are not
Gel insoles or shoe inserts were long forbidden, but may now be carried or worn through security; however, some people still have them confiscated

Airline / Airport Updates

Meeting Travel News

Car and Hotel News
Throughout Travel-On, our employees are M.A.D ( Making A Difference) for our clients. Many of you have noticed and shared your thoughts. Recently, the following note was received from a client.
Mary Bonuccelli from our corporate travel team
"Mary, your service, as always, was excellent! Thanks for your help on this trip and all my other ones."
Find your dream destination
Book online or call one of our experienced travel advisors for assistance and advice in planning the perfect vacation.
Visit Travel Place

Postcards Magazine

TRAVEL WARNINGS

TRAVEL TIPS

VIDEO OF THE WEEK
CONNECT WITH US